"Ok it's your body but doing drugs is illegal…suicide is..."
– via Facebook
2 tags
What's So Great About Heterosexual Marriage?
I came across this article, "Marriage is a Mess And Homosexuals Didn't Do It" by Rebecca Hamilton, and found myself saying "Amen" nearly all through it. Her writing forces our society to face the hard facts...homosexual marriage won't do anything to destroy marriage that heterosexual marriage hasn't already done. Homosexuals didn't set off the epidemic...
"Put God's Will first, regardless of the cost. This is all temporary."
– Stay Salty
6 tags
Are you Hungry?
Interview from Christianity Today with Pastor David Platt, author of Radical, Pastor of Church at Brook Hills. All good evangelicals affirm the centrality of the Word. Still, we have a severe problem of biblical illiteracy. How do we go from knowing the Word is important to knowing what the Word actually says? We have severely dumbed down the Word, and shown a lack of trust in the sufficiency of...
Don't Like Gay Marriage? Don't Get One
When it comes to certain topics in society lately the response tends to be "Don't like it, don't get one." For example "Don't like gay marriage? Then you don't gave to get one." "Don't like abortion? Don't have one." Does anyone want to take a guess as to when else the Don't Get One motto was used in history? ...
Response to the Human Rights Campaign Pledge
As I previously wrote, Chick-fil-A and Dan Cathy have come under fire as the President of the business stated that he supported the traditional marriage in a recent interview with Baptist Press. One of the organizations calling for American's to start boycotting Chick-fil-A is Human Rights Campaign, which has taken the time to write up a pledge that people can sign condemning Cathy for his...
Coming Out
For those of you who haven't heard the news, Dan Cathy has come out. He has come out in favor of traditional marriages.The President & C.O.O. of Chick-fil-A has admitted that he does not support gay marriage. For reasons that I don't understand, this piece of information has apparently shocked people across the country. The news has created a media wildfire with newshows reporting...
3 tags
Definition of "Faith"
1.Faith in the New Testament: "State of believing on the basis of the reliability of the one trusted." 2.Faith in modern English: "Strong belief in God or in the doctrines of a religion, based on spiritual apprehension rather than proof." Two very different definitions. What kind of Faith do you have?
We're Doing Something Wrong
Alright Ladies, tonight's post is for you. It's time to get real. No, I mean really real. We live in a time when sex is all over. We're taught to be sexy. We're told that "friends with benefits" is empowering and satisfying. We're equal to men, we can equally screw around the way they do. So let's get real about being equal. You both willingly get...
4 tags
Dig Deeper- Philippians 4:13
How often have you heard this verse used when someone needs to reassure him/herself that they can do anything? This verse has become one of the most misinterpreted parts of scripture in the Christian culture these days it seems. Is Paul really trying to tell us that we can do anything we want if we have Jesus? We can get straight As in school, win every football game, etc. We have to remember...
10 Things We Could Do If We Didn't Love Porn So... →
scripture-sketches: So, all together, US adults and teens spend 11.4 billion man-hours per year oninternet pornography alone. We also spend over $13.3 billion on pornography in the United States every year. And that number is even a few years old. Here area a few other things we could do with that same time and money: With that same amount of time (man-hours) we could… Build the Empire...
"From a strictly scientific point of view, there is no doubt that the development..."
– Dr. Beckwith
"Salvation in Christ is more precious than anything this world has to offer."
– Stay Salty
"Best love story of all time? The Bible, hands down…no seriously, go read..."
– Stay Salty
Seriously
We live in a country where killing a child has because as easy as throwing out a piece of garbage. Why do we have such little respect for life?
Jesus Changed It All
Sin. It's dirty. It's ugly. It tarnishes us. It destroys parts of our lives. It ruins relationships Can God look at something like that? Can the Creator of all good things look upon something dirty? No. He is perfection. Perfection can't be in relationship with something completely tarnished. When Jesus died on the cross everything changed. When we accept Christ's...
"If God had granted all the silly prayers I've made in my life, where should I be..."
– C. S. Lewis (via strategos)
Trip Lee's Beautiful Life →
This song is so powerful! Everyone woman needs to listen to this song.
"The goal in my life is to live in synergy with Christ: For His desires to become..."
– Stay Salty
Check your backyard
So often we see tragedy going on oversees and feel compelled to act…then we come up with a ton of reasons why we can't. Maybe we don't have the finances to send money to support a ministry or non-profit. Maybe we're too young to travel oversees ourselves. Maybe we can't take off from work for 3 months to go on a missions trip. It can be upsetting to realize that we...
The Body Was Stolen (Part 2)
Welp better late than never right? I wrote Part 1 of this post over a month ago and let my laziness get in the way of writing this follow up post. When looking at the truth behind the resurrection I think it is important to go straight to the Bible to see what people thought of Jesus' death during the time when it actually happened. Let's take a journey over to Matthew 27:62-66 The...
Really impressed by Forever 21. Mainstream store... →
"The truth is that there are children all over the world, sick, starving, dying,..."
– Katie Davis; Kisses from Katie (via shareyourstoryy)
"Faith does not eliminate questions. But faith knows where to take them...."
The Body Was Stolen (Part 1)
One of the most common objections I've come across when dealing with people's thought on the resurrection is that the disciples stole Jesus' body from the tomb and moved it somewhere else. It makes sense right? No body, Jesus must have risen. Sounds like a total miracle, great story to start a new religion on. False. There are many holes in this theory. Where to start? 1- The...
Procrastination
Sooooo….over a week ago I was supposed to start writing a blog series on the Evidence for the Resurrection. In typical end-of-the-semester fashion, my intentions got put on the shelf. I promise I'll start the series up this weekend once I'm done writing up my final essays for the semester.
5 tags
Jesus didn't really come back from the dead...
Over the next few days (if I don't get distracted by life) I'll be going over a few of the common things people say about the Resurrection. I'll also be filling ya'll in on the evidence that supports the fact that Jesus did in fact get sentenced to death by people in his community, died a brutal death, and rose again as the prophets predicated. As always, I invited anyone...
3 tags
"You're sorry you're a Christian?"
Anyone involved in Christian Apologetics has usually heard this reaction when telling someone that they are learning about Apologetics.  So if Apologetics isn't about apologizing for being a Christian, what is it? Textbook definition: ":Reasoned arguments or writings in justification of something, typically a theory or religious doctrine." Real life application definition:...
"If I find myself desires which nothing in this world can satisfy, the only..."
– At the Reason Rally I had to opportunity to talk to quite a few people. I spoke with an Atheist  who said something similar to this. One of the most compelling possible reasons for the existence of A god that she had come across was something similar to this quote by C.S. Lewis. She said that the...
Watch
jonathansherwin: Apologetics questions from Sweden. Really love the sticky notes idea. Wish we could tile Stockton College with questions people have about Christianity.
Idolatry: 2012 Style
"You shall have no gods besides me"-Exodus 20:3 As a Christian in the 21st century, I think we often overlook this commandment. We figure we believe in God, we know Jesus died for our sins, and we're not walking around worshiping carved out statues of pagan gods so we're good right? Not so much. While we may not be worshiping gods of other religions, idolatry is still...
"A man can't always be defending the Truth…there must come a time to..."
– C.S. Lewis
Fallen Eve
"Fallen Eve controls her relationships. She refuses to be vulnerable. And if she cannot secure her relationships, then she kills her heart's longing for intimacy so that she will be safe and in control. She becomes a woman who "doesn't need anyone-especially a man."…Beneath it all, behind it all, is a simple truth: women dominate and control because they fear...
But Who Am I?
God helped me find an awesome church, Moment Church, roughly 2 months ago. Although it is located all the way out in California, I make sure to watch the sermons every Sunday and usually listen to past messages on their Vimeo page. Pastor Tony Wood brings so much truth with his messages. Some pastors water down the Scripture but not Pastor Tony. He keeps it real & relevant. Tony's wife...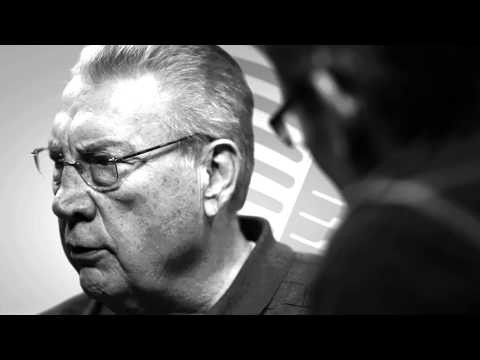 #Jesus on Twitter
Most of us have Facebook, Twitter, Tumblr, and a ton of other ways the reach nonbelievers for Christ. Tim Tebow wore John 3:16 on his face at 1 single game & got it to be the Number 1 Hot Trend search item on Google that same night. We're not famous like Tebow but still, if we all add #Jesus to our Tweets this week (when we Tweet lyrics from Christian songs, verses from Scripture,...
Everybody thinks I'm crazy. They say "You take the...
If I had a dime for every time one of my friends/family members has told me that I take the whole "Jesus thing" too seriously I'd be loaded.. Jesus died a bloody miserable death for me… That is pretty serious. Jesus is perfection who came into a world of sin to save me… That is pretty serious. Jesus' blood covers my sins… That is pretty serious. ...